Drastic Measures Calls for Drastic Designs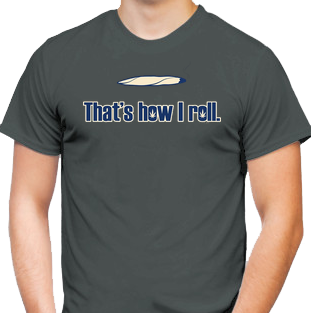 Fashion is an obvious expression of your personality and lifestyle to others without having to speak. Seeing as most others are strangers, this is a good idea. Screen tees are one of the best expressions of style and through. Screen shirts are the ultimate casual wear and are generally the only method of inserting some humor into your style.
Drastic Designs is home to some of the best funny screen print T-Shirts. Many of the shirts featured on Drastic Designs involve adult humor, making the shirts much different than the typical department store screen tees. These shirts are created especially for adults and have a variety of themes, of which 'substance' is most prevalent. For this reason, Drastic Design shirts have mass, and we mean, mass appeal.
With Drastic Designs you control the content and design of your shirt. Drastic Designs is committed to providing very high quality products for customers. Drastic Designs features an online designer to create your own product. With the online designer, you can add your own design or text to a shirt. There is no minimum or maximum order, so you are free to order a shirt for yourself or a few for the whole gang. These shirts are also great for promotions or for groups that need and affordable way to create a semi uniform. The quality of Drastic Design shirts is guaranteed for a good price, so you can keep your extra money in your pocket for all of your extras.
Drastic Designs shirts also make great gifts for those you roll with. These shirts can be given as excellent gifts for fitting friends. And we all know fitting friends. A personalized shirt says an awful lot more about a person than the typical congrats and a pat on the shoulder or special dinner where they are expected to buy their own drinks. Use Drastic Designs to add a little humor and fun to the mix of a gift.